Víkurholt / Heiðmörk 04.03.2021
From the Víkurholt hilltop was a view to Helgafell and Keilir and all the lava fields between and around (Óbrinnishólahraun, Hvassahraun). - strangely I heard singing for a few seconds when approaching the hilltop.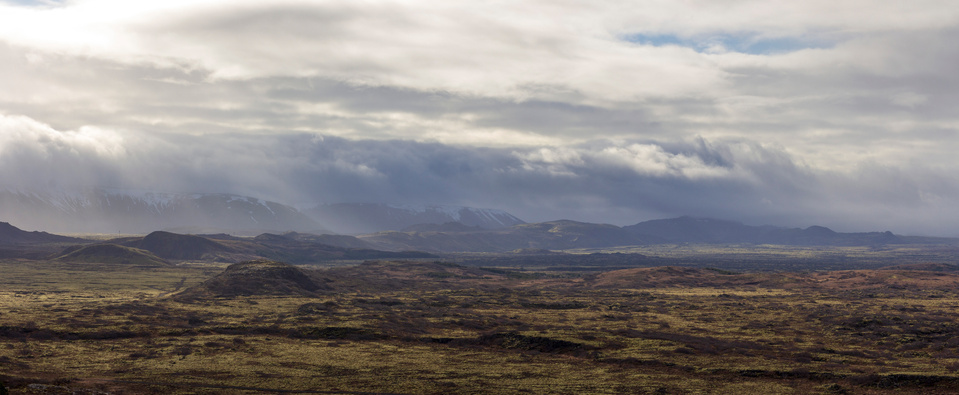 The ground was shaking in pulses continuously, however, I did not feel bigger quakes. I was looking in the direction where the underground magma chamber has been filling according to the geologist.
While watching the barren landscape I was feeling fixed emotions, which were varying from being curious and adventurous to be a small shaken being in relation to the invisible pulses and tremors.
I was using a microphone to get the heightened audio perception. Yet, I did not hear sounds of the geological activity, thou, but sensing the vibrations while sitting on stone combined with the sounds of wind and ravens and the learned knowledge of earth activity created a strong experience.
Secretly I was hoping that something would happen at the same time being cautious of one's safety.